It's Weekend Justice: the Internet's #1 audio trainwreck. It's the podcast that only has a certain amount of games, so if too many people get game, the podcast falls off track. And onto the third rail. And its keys. At the same time. This podcast was engineered–some might say over-engineered–by experts to escort you from the work week in the most chaotic manner possible. Please note: this podcast is profane, definitely oversexed and definitely overwrought. It is wrong and unsafe. You have been warned.
[audio:http://www.podtrac.com/pts/redirect.mp3/www.needcoffee.com/podcasts/wjustice050412.mp3]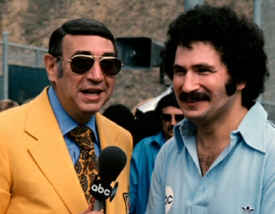 Agenda:
This is only a test
Way too much information about somebody's mom's arse
Miss Henkle is missing!
Airing out the Sound Board
The Post-Dystopian Society
Hook Finn!
Smug Avengers bastardy
Rox's new art project
The jig is up
The Smiths vs. the government
Don Cheadle potshots
Zac Efron baiting!
Three Stooges movie and the end of the world
Never podcast sober
Musical games