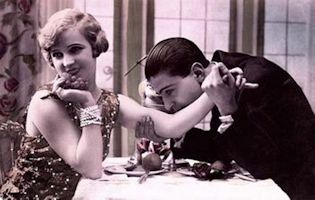 Well, yes, yesterday saw the return of Mandatory Romance Occasion or as it is commonly known,
Valentine's Day
. That day when couples desperately reach for the same cliche activities like the Fancy Dinner
TM
, the dozen roses, and, you know, some sort of jewelry. And for the singles, you might have drowned your loneliness in some sort of sugar, fat, or alcohol or--and more likely--a combination of all three. But complaining about Valentine's Day has become a cliche in itself. So no more bitching and moaning, we move on to
Black Phoenix Alchemy Lab
's perfume that broaden your perspectives while delighting your nose.