It's Weekend Justice: the Internet's #1 audio trainwreck. It's the podcast that is bigoted against sexism, sexist against racism, and racist against Speed Racer. This podcast was engineered–some might say over-engineered–by experts to escort you from the work week in the most chaotic manner possible. Please note: this podcast is profane, definitely oversexed and definitely overwrought. It is wrong and unsafe. You have been warned.
[audio:http://www.podtrac.com/pts/redirect.mp3/www.needcoffee.com/podcasts/wjustice120211.mp3]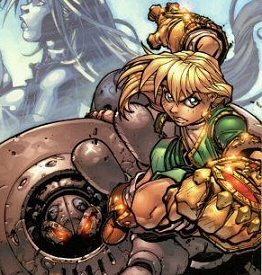 Agenda:
Bradley Cooper and why Limitless is a great film
Rox, the bodies, and the chocolate coins
Happy birthday, Aaron
New Year's Eve creepage or the lack thereof
Widge hates everyone
ScottC, walker
Holy shit, it's Kim!
Rox revisits Tintin
Rox's Hugo review
Jon's Dave Grohl happiness
Trailers
The Rock's career
Kim's trailer report
Defending Waterworld
Whatever happened to Touchstone?
Occupy Pornos!
Scooter!