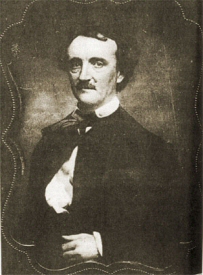 More Edgar Allan Poe for tonight's 32 Days of Halloween audio. I was reminded of this poem when I heard Gavin Friday read it on the sadly long out-of-print Poe spoken word album, Closed on Account of Rabies. (It's available here from Amazon; but if you ever do find it for cheap, grab it.) It's "For Annie." Enjoy.
[audio:http://www.podtrac.com/pts/redirect.mp3/www.needcoffee.com/podcasts/for-annie.mp3]
Find it directly here. Or subscribe to the feed to get all the 32 Days audio. If you're already subscribed to our Needcoffee.com general podcast feed, you already get them, so you're good.

Where to Find Stuff