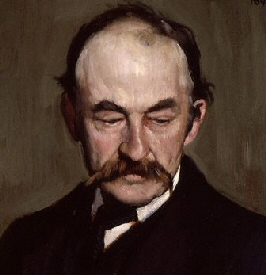 For tonight's audio pick, a fun little classic bit from Thomas Hardy: "'Ah, Are You Digging On My Grave?'"
[audio:http://www.podtrac.com/pts/redirect.mp3/www.needcoffee.com/podcasts/digging-grave-hardy.mp3]
Find it directly here. Or subscribe to the feed to get all the 32 Days audio. If you're already subscribed to our Needcoffee.com general podcast feed, you already get them, so you're good.