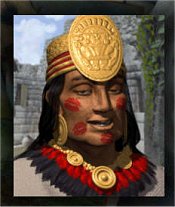 Last week 148 countries voted to approve a UNESCO Treaty on Cultural Diversity, which basically says that, from the Washington Times op-ed linked below, countries have "the right to keep out American cultural exports in the name of preserving their own cultures." In other words, these governments want to restrict McDonald's burgers, Nike shoes and terrible Hollywood movies from getting to their citizens…who crave them like crazy.
The U.S. and Israel were the only no votes. "For Paris and its friends in Ottawa, the problem with globalization is that it allows French and Canadian citizens to watch American movies and buy CDs with American bands, which they do in droves like other consumers the world over. 'Why don't they just make better movies themselves?' asked my teenage stepson, getting to the heart of the matter. Consumer choice and a globalized international trade means competition on a scale with which the French are deeply uncomfortable." In other words, if you can't beat em, legislate them out.
Washington Times link for more of the article. Thanks to Arts Journal for reporting this.