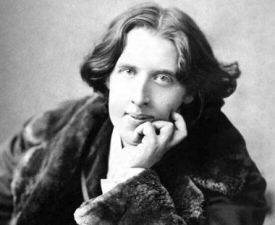 Originally I was trying to find something that would go along with
The Fearless Vampire Killers snippet
that was posted for last year's Day 21 of
32 Days of Halloween
. But then I happened across this incredibly silly short film:
Oscar Wilde's Frankenstein
. And I had to drop everything and share it. Embroidery has never been so hilariously terrifying in the history of cinema.
Please watch this and then imagine Stephen Fry's reaction. (You can see his take on Dracula here, BTW.)
Back in 2007, we were enjoying a George C. Scott trailer twofer.