And we're back. Please note: this podcast, if you haven't figured it out, is profane and not safe for consumption by children or animals. Or sentient creatures of any sort. Or even cardboard boxes. Nothing. Nobody. Got it?
[audio:http://www.podtrac.com/pts/redirect.mp3/www.needcoffee.com/podcasts/wjustice070910.mp3]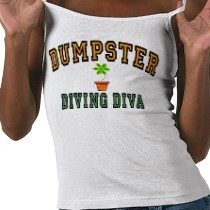 Agenda:
Aaron's bendability
Mint juleps revisited
World Cup revisited
Rox's Baltimore adventure
Dumpster diving in Baltimore
Aaron's lamp fetish
Baltimore vs. bicycles
Aaron's fundraiser…almost
Cakes…from Baltimore
Pie!
RIP: Pleasure Island
DisneyQuest
Disney trip?