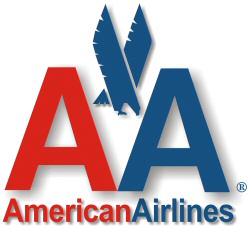 Because some things you simply need to know. Here's the day's news in a quick digest form. Because tomorrow's news hasn't happened yet.
American Airlines is piloting, no pun intended, in-flight net access starting today on two flights, with plans to roll it out further in a few weeks. You can connect to American's site and their news headlines for free, but if you want to connect anywhere else, it's between $9.95 and $12.95 for the service. Personally, I would think they'd throw that in for free, since surfing the web is a welcome distraction from the living hell that is traveling anywhere these days. We won't beat them up too badly, partly because it's bad form to kick a crippled industry (that's not involved with music or movies) and partly because they aren't going to be filtering content. So you could come…here, for example. Where I'm liable to say a profane word at random. You've been warned.
Coldplay is getting a month-long dedicated channel on XM Radio called "30 Days of Coldplay." It's going to be a lot like the vampire comic book, except with an even unhappier ending.