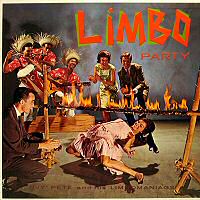 The Catholic Church is deciding whether or not to remove Limbo from the current Catholicism Universe. The previous editor-in-chief of the Catholic Church, Pope John Paul II, first hinted in 2004 that changes could be in store for the fate of unbaptized babies. "Seriously," he told Wizard Magazine at the time, "I mean, no one wants to think about innocent little babies stacking up in Limbo. I really appreciate what Abelard did in his one-shot, but that was so long ago and frankly it's never been reprinted. The time has come to take this part of the overall story of innocent babies forgotten by God in the CU to the next level."
CU purists have been quick in decrying the decision, stating that retconning babies out of Limbo will cause more problems for the overall continuity than it will solve. "If Limbo goes, then what? Babies go to hell? That's what the story was at first. But we can't have them just going to heaven--where's the payoff in that?"
It's possible that the debate will be settled once and for all, as rumors point towards an Infinite Vatican III, which would be the summer crossover event planned for 2007.
Album cover art snagged from the inevitable Check the Cool Wax.