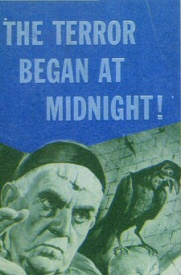 One of the best bits from Trailers From Hell we've seen from an informational point of view, director Mick Garris takes on Roger Corman's "The Raven," revealing how it was the first horror-comedy he saw as a child...at least the first well done intentional horror-comedy...

Direct link for the feedreaders.
Buy Stuff - It Supports the Site!