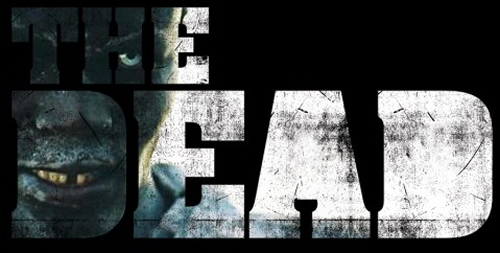 We're used to seeing zombies in lots of settings. You know...rural America. Malls. Military bases. London. That sort of thing. We've had some worldwide flavor with stuff like World War Z. But if you want something new, then I would advise you to check out The Dead.
Why? Because it's, in essence, a Romero film set (and shot) in Africa. Slow zombies...but not just slow zombies. Slow, shuffling zombies that are so quiet you can't hear them coming. And they just keep on coming. You've got no food, no water, no shelter, nothing. Just them. Them, coming to gnaw on your ass to moment you shut your eyes. It's...rather a harrowing cinematic experience. And you know you've got quality when some of the most nerve-racking shots are the ones in which nothing is actually happening. It's the anticipation that's all.
Here, check out the trailer...

Direct link for the feedreaders.
For more information and to see where it might be hitting a cinema near you (it starts to roll out in the U.S. this coming weekend), check out their official site. If you're a zombie fan, you will want to see this.
It's been our tradition here with 32 Days of Halloween to tackle (wearing protective gear, of course) undead stuff on Day 3. We started out Year One with the trailer for the original Haunting, then we went full-on zombified with "Evelyn: The Cutest Evil Dead Girl," zombie author Jonathan Maberry and last year finally with Nick Frost and "Danger! 50,000 Zombies!"