ALBUM TO BE RELEASED JULY 24th
Follow up to worldwide best-selling album CHUCK, with Modern Rock chart hits "We're All To Blame," "Pieces," and "No Reason"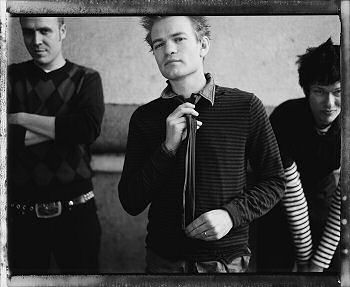 (April 17th, 2007 – New York, NY) Taking their multi-platinum punk to a new level, Island recording group and perennial road warriors Sum 41 have completed their fourth full-length album, Underclass Hero, and set July 24th as the release date. The new album is self-produced (for the first time) by the band's own Deryck Whibley. Sum 41's new album will be introduced with its first single and title track, "Underclass Hero." The song will impact Modern Rock Radio on May 15th. In addition, Sum 41 will release the song "March Of The Dogs" online April 17th, so fans can get an early taste of the new release. That song will be available for purchase at all digital retailers. According to Whibley, "I wanted to make an album that meant something important from beginning to end. I wanted it to have relevance and significance. It's not a concept album. It's not about fictional characters in a made-up story but there is a constant idea that runs through the record. It's a deeply personal statement that reflects the confusion and frustration in modern society."

Underclass Hero is the long awaited follow-up to Chuck (released October 2004), which reached #10 on the Billboard 200 and has sold more than one million copies worldwide. The album was named for the United Nations worker who daringly rescued Sum 41 from bombs and gunfire during the filming of a documentary in the Congo with the nonprofit group War Child Canada. Chuck spun off three consecutive Top 20 Modern Rock chart singles: "We're All To Blame," "Pieces," and "No Reason."
Sum 41
– comprising Deryck Whibley (lead vocals, guitar, keyboard/piano), Cone McCaslin (bass, vocals), and Steve Jocz (drums, vocals), with a guitarist to-be-named for their next tour – formed in 1996, while still in high school in Ontario. They were signed to Island Records and released their debut mini-album in 2000,
Half Hour Of Power
. Their first full-length album arrived in 2001,
All Killer No Filler
, followed by
Does This Look Infected
in 2002 and
Chuck
in 2004. In addition to producing the new Sum 41 album, Whibley has produced and mixed tracks for (his wife) Avril Lavigne's upcoming release,
The Best Damn Thing
.