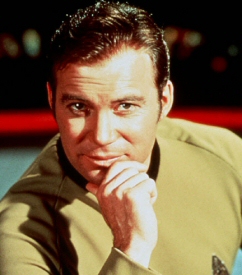 It's apparently William Shatner's birthday today, and Maurice LaMarche (voice actor guy extraordinaire) has decreed that today is also International Talk Like William Shatner Day. This is brilliant. Because there's just something fantastic…and time consuming…when you're talking like Shatner. Here is the man himself to teach you how to talk like that other man (himself):
Direct link for the feedreaders.
I wanted to give you some of the Two Kevins for further reference in our celebration of this day, but sadly, I could only find a quick bit of Kevin Pollak. That's after the break.