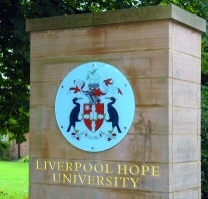 Some sites base their entire existence on regurgitating press releases at you. We just base one section. Saves everybody time and effort, I think.
Amazon has the first four seasons of Boston Legal for sale today and while stocks last for $80.49 on DVD, which is 65% off the usual price. You can snag yours here. Also, speaking of Amazon, Star Trek Season 1 is hitting Blu-Ray on April 28th. You can catch that here.
Just when you thought your degree was useless in the real world: Liverpool Hope University will give you a Master of Arts in The Beatles. I mean, seriously folks, I love The Beatles and grew up listening to them–but if that's your degree, even a Burger King might think you were underqualified.
BTW, Astro Boy trailer.

Direct link for the feedreaders.

Thoughts?