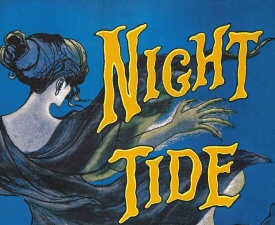 So last year we were watching, per Rox's recommendation, Stan Laurel in Dr. Pyckle. So going back to Rox, she now recommends Night Tide…with Dennis Hopper.
In fact, her e-mail said: "Carnivals, Mermaids, Dennis Hopper = Night Tide. 1961″ Beautiful.
Direct link for the feedreaders.
And two years ago, we were watching the original 1920 version of Dr. Jekyll and Mr. Hyde.