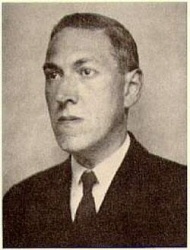 Part Three of Lovecraft's tale is here: Six Shots by Moonlight.
Content advisory: the writing of this entire piece was completed in 1922 and in certain bits of the content, shall we say–especially in this installment–it shows. I think it will be readily apparent which bits I mean, if you are unfamiliar with the original story. If you find them unpleasant to hear, be aware they were also unpleasant to perform. Just a headsup I felt I should give.
[audio:http://www.needcoffee.com/podcasts/six-shots-by-moonlight.mp3]
You can download it directly here. And to subscribe to the 32 Days of Halloween audio feed, here you go.