Your Weekend Justice #132: The Regeneration of Sherman
By Widge - posted 10.07.11 @ 7:08 am
It's Weekend Justice: the Internet's #1 audio trainwreck. It's the podcast that is stuck between the twin pop culture gravity wells of Doctor Who and Jedward. And is pulled in twain, shrieking. This podcast was engineered--some might say over-engineered--by experts to escort you from the work week in the most chaotic manner possible. Please note: this podcast is profane, definitely oversexed and definitely overwrought. It is wrong and unsafe. You have been warned.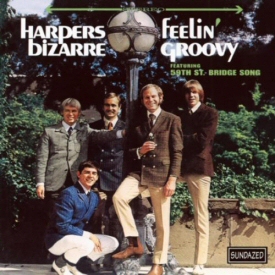 Agenda:
Jon vs. weather
Aaron vs. The Wayback Machine
The biology of Shermans
Sleazy suicides!
"Hang out" with "Four Guys"
Aaron's George Harrison docu review
Disney's 3D
Stop cleaning new films
James Cameron, 3D and cinemas
Mad Men Lite. And Guinness.
Hollywood. Is stupid.
Star Trek madness
Rob's record find!
The inevitable Doctor Who tirade
We must understand Dollhouse
Inexplicable Jedward discussion
...which devolves into an X-Factor discussion
Honey badger flu and the vaccine
Aaron reviews Coldplay's new music
The Simpsons will end
Who killed the electric car?
Devaluing House
The Irish iPad
The second Clooney
Everybody goes inexplicably aggro
A very special episode of Hoarders
Headsup: There's new Weekend Justice gear as well in the Zazzle store.
Thanks to Jon from The Unique Geek for helping us sound good.
If you want to send something to Weekend Justice--like some caviar for Mr. Peabody--address packages to NEEDCOFFEE.COM WEEKEND JUSTICE, 4480-H South Cobb Drive, PMB 394, Smyrna GA USA 30080. But hurry, because you only have until October.
As always, special thanks go out to Clutch for letting us use their absolutely badass song, "Promoter (of earthbound causes)" as our theme music for this.
Buy Blast Tyrant, which is where you can find "Promoter". Buy their latest album, Strange Cousins from the West. Send them love and coin.
BTW, you iTunes subscriber types can nab this feed here. If you like us, why not rate us? We don't bite. Mostly.
Or if you want to do something else with it, the feed feed for all our podcasts is here. And just Weekend Justice is here.
To download this episode directly, Your Weekend Justice #132: The Regeneration of Sherman, then do that thing. For the previous episode, click here.
Read More About:
Keep Browsing:
« 32 Days of Halloween V, Day 8: Christopher Lee and The Raven | 32 Days of Halloween V, Movie Night No. 8: Monstroid »
A Mob Numbering 6
»
1.

It is clear to me now, that Aaron's love for Ally McBeal must be a generational thing. We both like a lot of the same things and I think we're almost the exact same age. Go ninja, go ninja go!

Comment by Dom — October 7, 2011 @ 11:12 am

2.

You guys totally need to read out Zombie Apocalypse aloud.

Comment by Dan North — October 7, 2011 @ 3:41 pm

3.

Well, we've already done WEJipedia Audio Theatre. I'm sure this new epic can stand on its own.

Comment by Widge — October 7, 2011 @ 7:40 pm

4.

Rox gets to disembowel zombies!

Comment by Dan North — October 7, 2011 @ 8:02 pm

5.

What does "another Firestorm book" mean? There's been 3. How is that a lot in modern comics?

Comment by Dan North — October 7, 2011 @ 11:17 pm

6.

Rox does that every Thursday.
RSS feed for comments on this post. TrackBack URI
Line and paragraph breaks automatic, e-mail address never displayed, HTML allowed: <a href="" title=""> <abbr title=""> <acronym title=""> <b> <blockquote cite=""> <cite> <code> <del datetime=""> <em> <i> <q cite=""> <strike> <strong>