Your Weekend Justice #168: Those Amazing Eels and...Oh, Forget It
By Widge - posted 07.27.12 @ 6:42 am
It's Weekend Justice: the Internet's #1 audio trainwreck. It's the podcast that just gets shut down wherever it turns. Even on the intro to the show notes.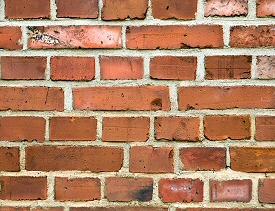 Agenda:
Midnight killer. I mean caller.
Aaron accessing Skype via two cans and string
The only way to travel. Sort of.
An exploration of ScottC's friends. Not a euphemism.
Groupie revelations. Perhaps in a Biblical eschatalogical sense.
RelationshipCast!
Sartre, French...but not a mime
Unpronounceable porcine callback!
ScottC, private dancer. A dancer for money.
DragonCon scheduling and fun and not really
Dark Knight discussion...nope
Disney Cruise and the scary bet
How not to kill a rat
Widge and chin improvements
Olympics and missiles
Dark Knight discussion...and a lot of other things...just...no...
Okay, fine, backing up to talk about another Batman movie
An attempt to discuss Man of Steel
Saga of the Goat Man
Rats with human faces
Same sex explanations for various situations
Tim Burton's Olympics
Tom Hardy and Bane's voice
The reality about minions
The Hobbit Trilogy and theories
Headsup: There's new Weekend Justice gear as well in the Zazzle store.
Thanks to Jon from The Unique Geek for helping us sound good.
As always, special thanks go out to Clutch for letting us use their absolutely badass song, "Promoter (of earthbound causes)" as our theme music for this.
Buy Blast Tyrant, which is where you can find "Promoter". Buy their latest album, Strange Cousins from the West. Send them love and coin.
BTW, you iTunes subscriber types can nab the feed for all Need Coffee podcasts here. Weekend Justice only? Get that here. If you like us, why not rate us? We don't bite. Mostly.
Or if you want to do something else with it, the feed feed for all our podcasts is here. And just Weekend Justice is here.
To download this episode directly, Your Weekend Justice 167: Those Amazing Eels and...Oh, Forget It, then do that thing. For the previous episode, click here.
Read More About:
Keep Browsing:
« Stuff You Need to Know: Hey You Get Off of My Cloud Atlas | Win a G.I. Joe Snake Eyes Cap! »
A Mob Numbering 4
»
1.

We, as a society, we should just move past spoiling movies. If you have not seen a movie, then it is your own fault.

Comment by Scott White — July 27, 2012 @ 9:56 am

2.

I wish someone had spoiled The Dark Knight Rises for me. Than I wouldn't have seen it...

Comment by c12old — July 28, 2012 @ 1:52 am

3.

The soundboard is amazing. It replaced Ken yelling at Scott.

Comment by Isaac — August 3, 2012 @ 3:12 am

4.

Okay, I'm going to have to use a plugin that lets me "Like" comments. That just got bumped up on the priority list.
RSS feed for comments on this post. TrackBack URI
Line and paragraph breaks automatic, e-mail address never displayed, HTML allowed: <a href="" title=""> <abbr title=""> <acronym title=""> <b> <blockquote cite=""> <cite> <code> <del datetime=""> <em> <i> <q cite=""> <strike> <strong>