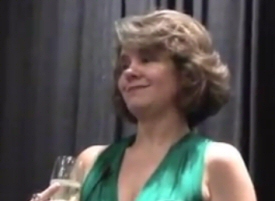 From the DragonCon Archives, we bring you a snippet of Dysfunctional Family Feud, recorded live at the Need Coffee Dot Com 2011 Fun Fest. This auspicious event was hosted by Leigh with Aaron Poole and J.J. Hawkins performing a valuable service as buzzers. (Somebody remind me to get them kneepads for next time. Quiet, Scott.)
The gameplay is familiar, the subject matter is slightly askew and the host is drinking. What more do you need to know? Enjoy.
P.S. Thanks to Aaron for editing this madness together for us.