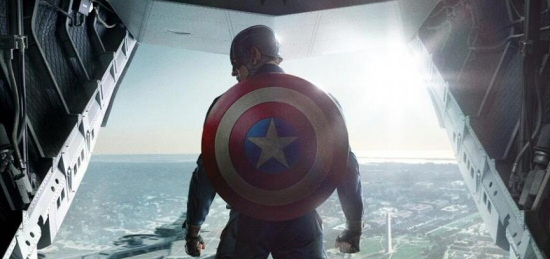 Written by: Christopher Markus & Stephen McFeely, based on the character by Joe Simon & Jack Kirby and a story by Ed Brubaker
Directed by: Anthony Russo & Joe Russo
Starring: Chris Evans, Samuel L. Jackson, Scarlett Johansson, Robert Redford, Sebastian Stan, Anthony Mackie, Cobie Smulders, Frank Grillo
Welcome to the 21st century, Cap.
Phase Two of the Marvel Cinematic Universe continues to hit the ground running, much like (excuse the segue) Captain Steve Rogers does in The Winter Soldier. While the action scenes are much more influenced by Parkour as well as harder than they were before, the events here put the psyche of Captain America to an even harder test: How much can he take? And whom can he trust?