Posted on 12.06.13 by Aaron @ 9:21 am
For your dancing and dining pleasure...if you've never been to the madness that is a Make the Bad Men Stop panel at DragonCon, then this video will be like you were actually there. Aaron Poole (who also used his Magical Orb of Editing to create this video) will explain all. Thanks to Unique Geek, Ltd for filming this mayhem at this year's DragonCon. Enjoy.
Posted on 12.04.13 by Widge @ 4:05 am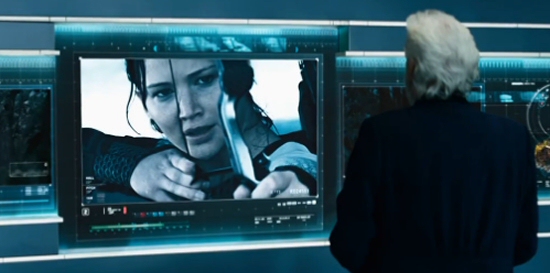 It's Episode #167 for The Hunger Games: Catching Fire, in which our protagonist enjoys a bit of good old fashioned evil, tries to figure out what exactly is missing and why the fire didn't catch a lot faster.
[[ Vid this way... ]]
Posted on 11.29.13 by Wolven @ 8:09 pm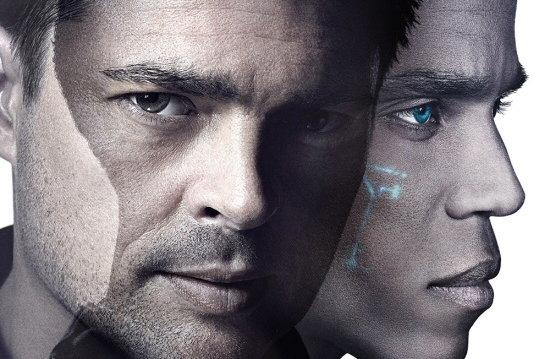 Remember that time when
I watched the first three episodes of the American remake of Being Human
, in order to give it a chance and try my hardest not to vomit? No? Well it's a thing I did. Now, in the effort of moving up and through the alphabet, I'm going to do the same with the new show from JJ Abrams and series creator
J.H. Wyman
, on FOX:
Almost Human
.
Why? Because, as I said elsewhere, I'm more than a little wary about this show, not least because of the title which is, in itself, indicative of network's perception of the audience as unable and unwilling to attempt to understand the position, motivations, and desires of a non-human agent. We want our AI to either already be somewhat humanesque (see J.A.R.V.I.S.), or to seek to be human but maybe never achieve it (see Star Trek's Data, and below), but we really don't do well with AI which have not only instances of, but even their own Types of goals and desires.
Posted on 11.29.13 by Widge @ 5:44 pm
It's Weekend Justice: the Internet's #1 audio trainwreck--the podcast that is holding a Black Friday sale like no other: 15% off all bullshit if you just say the phrase that pays. That phrase is, of course, "Who set the weasels in my pants on fire?"
Agenda:
Rox and the Ring
The Hunger Games update
Creepy oranges by way of Canada
Awkward cans of worms
Thirteen years from now, oh shit
The Price is Right With Jesus
Sleepy Hollow
Sequined lizards
Agents of SHIELD
Bigfoot...still not found
Spontaneous shoe size discussion
Leigh, portable
The Day of Discussing The Day of The Doctor
The Doctor Who Adventure Hour
An Adventure in Which We Discuss An Adventure in Space and Time
Posted on 11.21.13 by Leigh @ 5:13 am
I first enjoyed Shiner Bock in its home state of Texas. I was on a vacation with my mother, sister, grandmother and aunt and we were in a restaurant in San Antonio. The waiter suggested Shiner Bock to us as a "Texas beer" and we all tried it. And enjoyed it. Shiner Bock, at that time, was only available in Texas and it was "the beer" at most restaurants.
Additionally, as per my mother, grandmother and aunt, it was the only thing that made the non-drivers able to make it through the interminable hours driving across the Texas desert. There was a reason I was only on the San Antonio part of their trip.
Shiner expanded its brewery about two years after that and I've been able to enjoy their Bock whenever now. It's a good beer: tasty, not too hoppy, with a nice carbonation and flavour. Per the Shiner site and write-ups, the Bock is their "flagship" for their family of brews and if you haven't had it, do. Good beer.
Posted on 11.18.13 by Bailey @ 9:46 pm
I have a minor philosophy in life that basically says: make small corrections. There are major philosophies as well (like never start a land war in Asia) but the minor ones tend to come into play more often. The small corrections are about change and how we implement it. Some people tend to overreact. It's like when you're driving and become distracted, then look up and realize you've drifted into the other lane. Some people simply ease the car back to where it needs to be--while others freak out and swerve all over the road. I'm more of the ease back over guy.
So it is with my workspace. I work from home. I'm kind of "eh" on the idea...but we make do. So I've got my work machine, my personal machine, and dual monitors that I can use with either machine individually or both at the same time--and of course a mouse and keyboard that I use on both. I've had virtually every type of keyboard you can imagine. Big and small, ones with built in touchpads and even a built in trackpoint like the Lenovo Thinkpads use. Gaming keyboards with eighty-seven extra buttons, etc. But what I've missed, really missed--but didn't realize it until now--is the old "clicky" IBM PS/2 style keyboards.
Posted on 11.15.13 by Widge @ 8:41 am
It's Weekend Justice: the Internet's #1 audio trainwreck--the podcast that, in the end, is neutral about who plays Luke Cage, since pretty much anyone who would be up for the role could kick our collective asses.
Agenda:
Tips for Portland
Not talking about Thor: The Dark World
Not talking about Ender's Game
J.J. and Serv talk about Iron Maiden for a few minutes
The self-referential moment
A moment of Daredevil perspective
Disney and Ben 10
Halloween costumes today and yesterday
Barney Miller and the case for Terry Crews
Power Man casting
Agents of SHIELD (SPOILERS)
Ender's Game and making sure Card gets no money (HUGE SPOILERS)
Movies vs. books
Thor: The Dark World (HUGE SPOILERS)
Posted on 11.12.13 by Widge @ 12:50 pm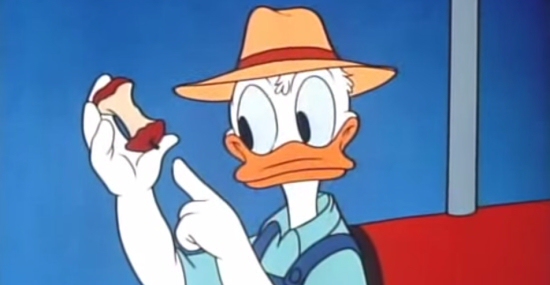 Note: Before I begin, I'd like to state for the record that I understand that no one has died, no one is on fire and no one is trapped in a car that is rapidly sinking into a lake. I am about to rant about a smartphone, which is the epitome of a "First World Problem." There are many other problems in the world that are a bigger priority than this one. In fact, most of them are bigger. However, this is a pop culture site that considered The Last Airbender a war crime. So perspective is something we are well aware of yet choose to brush aside for entertainment purposes. You know that, I know that, and so...let's begin.
It is well documented on this site and on podcasts that my previous phone was a Samsung Captivate running Android. I have a personal rule. Understanding that I would be, if left to my own devices (no pun intended), one of those people who buys every single new and shiny device that came out, my rule is that I can't buy the next X until the current X dies. So I am very careful about what device I buy, knowing that I am stuck with it for a while.