Posted on 04.22.14 by Widge @ 3:00 am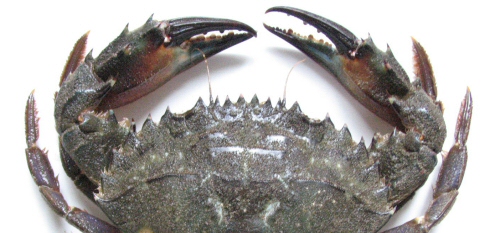 Greetings, programs. I've been meaning to get an update posted but something has been kicking my arse. More on that in a moment.
First up, unfortunately I believe the Captain America: Winter Soldier Wayhomer that I did shoot is unusable. As testament to why I need a different car mount (see my Thor: Dark World review for that fun), the damn thing fell and, while I tried to carry on as best I could, between that and the parking garage I was trying to find my way out of, I was thrown--and the result is neither entertaining nor informative. I may eventually do something with the footage or may be able to work it into a cohesive review, but that will take time. We'll see. Sorry about that. But I hope to have some news on the Wayhomer front in general shortly.
Secondly, updates have been few and far between because I've been head down working on a secret project that, unfortunately, I can't really say much about at the moment. However, I do like Uncle Warren's penchant for at least giving such things a code name ("You hear that? We usin' code names") so they can be discussed without referring to them as "That Thing" or "You Know, That Thing" or some such. So I've decided to call this Project Charybdis, simply because that word is a lot of fun to say. I will divulge all at my first opportunity. But right now, I'm on deadline, so forgive me if it's somewhat quiet here for a little bit.
Thirdly, that crab is of the charybdis genus and I needed an image for this post. And you'd think for a monster/whirlpool from mythology, there'd be a lot more post-friendly images out there of the proper noun Charybdis. And that, my friends, is a textbook example of a Geek World Problem.
Posted on 04.13.14 by Widge @ 9:37 pm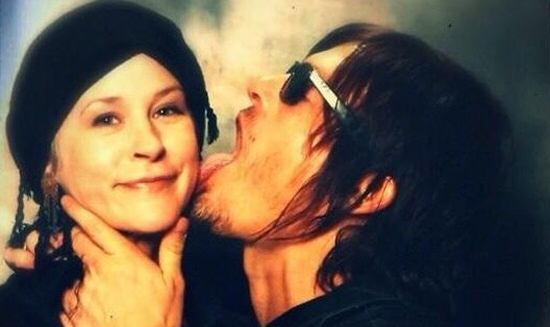 (Widge here. Sorry for the delay...been head down working on a project (let's take a page from the Uncle Warren playbook and give it a codename--Project Charybdis)...and it's something that pays the bills, which sadly, Wayhomers and podcasts do not. So.)
(Also: seriously huge spoilers if you have not watched Captain America: The Winter Soldier, and to a lesser extent, the end of Season 4 of Walking Dead.)
It's Weekend Justice: the Internet's #1 audio trainwreck and also, collectively, we are the true identity of The Clairvoyant.
Posted on 04.01.14 by Dom @ 10:21 pm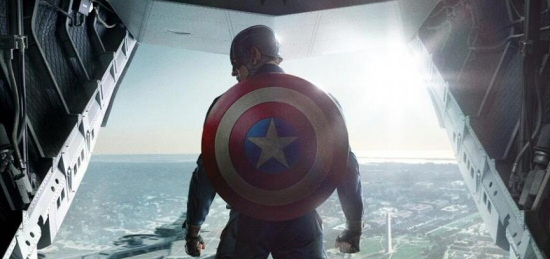 Written by: Christopher Markus & Stephen McFeely, based on the character by Joe Simon & Jack Kirby and a story by Ed Brubaker
Directed by: Anthony Russo & Joe Russo
Starring: Chris Evans, Samuel L. Jackson, Scarlett Johansson, Robert Redford, Sebastian Stan, Anthony Mackie, Cobie Smulders, Frank Grillo
Welcome to the 21st century, Cap.
Phase Two of the Marvel Cinematic Universe continues to hit the ground running, much like (excuse the segue) Captain Steve Rogers does in The Winter Soldier. While the action scenes are much more influenced by Parkour as well as harder than they were before, the events here put the psyche of Captain America to an even harder test: How much can he take? And whom can he trust?
Posted on 03.29.14 by Widge @ 2:51 am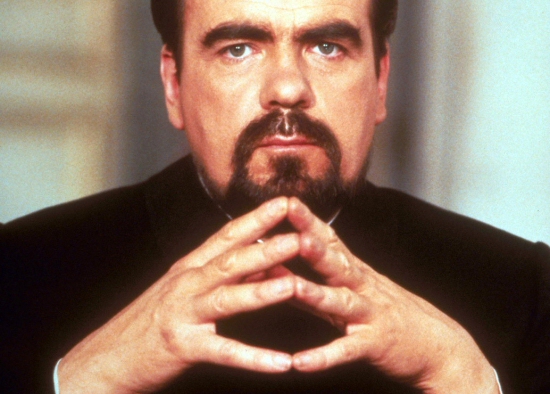 It's Weekend Justice: the Internet's #1 audio trainwreck--the podcast that expects the skies of Florida to be filled with zeppelins any day now.
Agenda:
Recommending movies for Cosette
The Hills Have Diapers
Florida, Evil Empire of Rox
Where to get orange juice in Washington D.C.
Governmental key parties
Posted on 03.28.14 by Widge @ 4:26 am
So like many of you, we enjoy playing Cards Against Humanity. It's horrible, it's wrong, it's like Mad Libs reworked by Eli Roth, and it's terrific fun to watch two generations of a family playing it. (Trust me. Hee-larious.) We have all the expansion packs as well. We even bought the unofficial, unauthorized, uninterested-in-paying-for-your-therapy Crabs Adjust Humidity expansion sets.
Like many of you as well, we can't help but think of our own cards (and, indeed, blank cards are provided for you to vent your unholy misbegotten spleen upon). I started thinking along the lines of a common theme--comic books, mostly of the Big Two/spandex variety--and once I got started, I couldn't stop. I'm very sorry. But here's the result. Feel free to use where and how you see fit.
Posted on 03.26.14 by Widge @ 5:56 am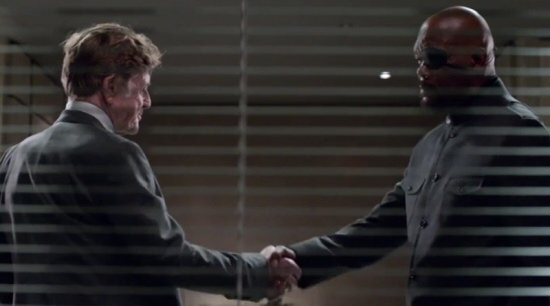 When the Captain America: The Winter Soldier trailer first hit, one of the weirdest things for me was watching Robert Redford and Nick Fury shake hands. And everybody was talking about The Sundance Kid (Redford's classic role alongside Paul Newman--kids, ask your parents) being in the cast of the film. But it struck me: I wonder if that could literally be the case?
In life as in the film (and sorry about spoilers, but Jesus, it's historical and the film's been out since 1969), Butch Cassidy and The Sundance Kid were both likely killed by the Bolivian Army in 1908. But there's been loads of speculation as to whether or not they actually died there. There's more than one theory out there about one or both of them surviving. (See the film Blackthorn for a fairly badass "Butch survived" setup.)
Posted on 03.25.14 by Widge @ 7:16 am

It's Episode #173 for Medieval Times Atlanta, in which our protagonist is joined by the wizard, Rox of Spazhouse. Together, they discuss the perils of giant owls, how to cheer for (and thus confuse) the villain, and how to raise your social standings through copious amounts of medieval beer.
[[ More this way... ]]
Posted on 03.23.14 by Cosette @ 1:53 am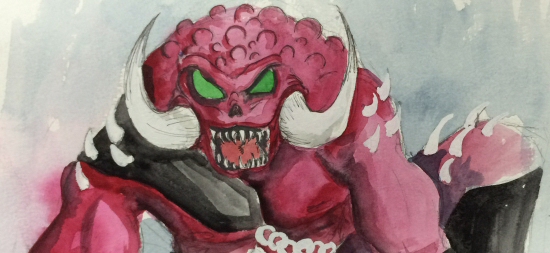 What gaming cosplayer wouldn't want to have a real-life replica of their avatar look to strut around in? Created by professionals? Well, they're in luck. The Tony Award-Winning Alliance Theatre's recent production of In Love and Warcraft was about a girl living in both her real life and her online gaming life. For the production, the costume shop created some amazing real-life avatars, designed by Lex Liang. Due to a lack of storage for these sizeable costumes, the Alliance is announcing a rare sale of these pieces from their Atlanta-based shop. For questions and purchase information, please contact Alliance Costume Shop manager Carol Hammond at carol.hammond@woodruffcenter.org. Here are the details:
Posted on 03.17.14 by Widge @ 6:34 am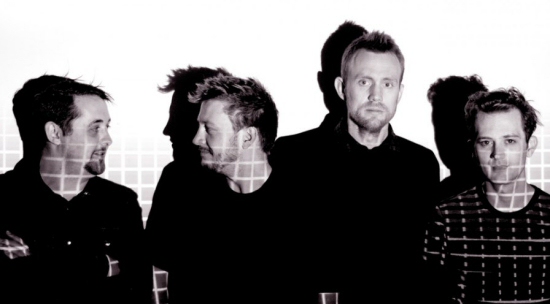 We're back. With music. If you like what you hear, use the links provided to snag it for yourself from Amazon. Doing so through us gives us kickbacks, and those help pay for stuff like more bandwidth. And also so we can buy more music.
First up, there's a fine line between experimental rock, math rock and just lots of noise. 65daysofstatic fit snugly in the good portion of that particular Venn diagram. And I was wondering what this track might look like live: "Safe Passage" from last year's Wild Light. Sort of insane and majestic all at once. (Amazon: CD; MP3; Vinyl. Official site.)
[[ Music this way... ]]