Posted on 12.13.13 by Widge @ 5:51 am
It's Weekend Justice: the Internet's #1 audio trainwreck--the podcast that lights an angel on fire every time Serv opens a beer. Which explains global warming.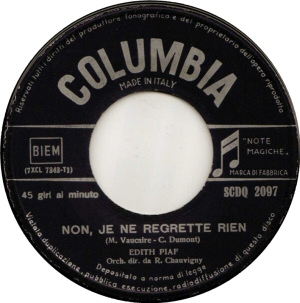 Agenda:
Inexplicable Mazes & Monsters sequel
ScottC as a yardstick (quiet, Scott)
The Website of Doom (which doesn't load) attempts to review us (also, non-loading)
The Hawkins Six-Pack Challenge
Rasta Jack Frost
Virtual tour of Spazhouse
The Euro Jokes
The Non-Euro Jokes
Dumb crooks in Mexico
Walking Dead and SPOILERS
Smell the mimeograph
J.J. and the Phantom Bridge
AfterBAD
Korea and the Catholics
Wrestling 101
Eli Roth, animated
Bad movies
iPad comparisons
Voyagers!
Posted on 12.13.13 by Widge @ 3:42 am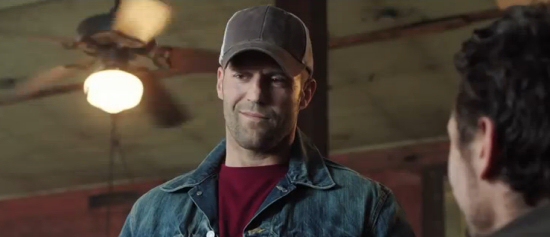 It's Episode #168 for Homefront, in which our protagonist should break into a chorus of "Two Out of Three Ain't Bad" but doesn't. Also, a discussion of the punch to silliness ratio and how James Franco can be the Matter Eater Lad of scenery.
[[ More this way... ]]
Posted on 12.10.13 by ScottC @ 3:15 pm
Black Phoenix Alchemy Lab
has quite a reputation of turning pantheons, poetry, and pop culture into remarkable scents. But one area seems to have missed this fragrant treatment: music. But now through a collaboration with the
Miskatonic Valley Philharmonic
, Black Phoenix has made an accompanying perfume line with an opening performance featuring the innovative (and morbid) composer, Franz Liszt.
Posted on 12.09.13 by Widge @ 6:01 pm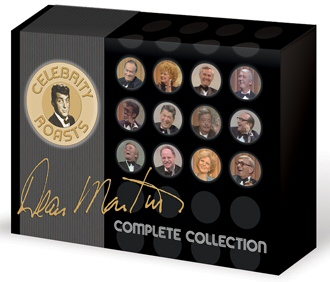 Ah, the roast. The comedic tribute to someone doing honor to them by trying to tear down them and everyone around them. Normally it's all done in fun, so nobody gets seriously offended. You've probably seen the Comedy Central Roasts of people like William Shatner, Joan Rivers and James Franco. Before the more bawdy and off the chart comments of those programs, we had the Dean Martin Celebrity Roasts. They were more restrained on profanity and blue-ness, but wilder in other ways. More on that in a moment.
The main thing here is that StarVista, the people who brought you that massive Carol Burnett set most recently, have turned their eye to Martin's mayhem and released the Complete Collection. It's fifty-four unedited roasts across twenty-five (count em) DVDs. It's ginormous, but it's worth considering because this is TV history here, folks.
Posted on 12.06.13 by Aaron @ 9:21 am
For your dancing and dining pleasure...if you've never been to the madness that is a Make the Bad Men Stop panel at DragonCon, then this video will be like you were actually there. Aaron Poole (who also used his Magical Orb of Editing to create this video) will explain all. Thanks to Unique Geek, Ltd for filming this mayhem at this year's DragonCon. Enjoy.
Posted on 12.04.13 by Widge @ 4:05 am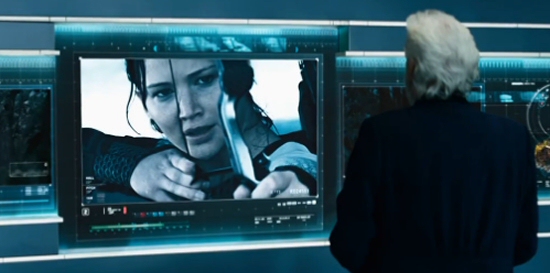 It's Episode #167 for The Hunger Games: Catching Fire, in which our protagonist enjoys a bit of good old fashioned evil, tries to figure out what exactly is missing and why the fire didn't catch a lot faster.
[[ Vid this way... ]]
Posted on 11.29.13 by Wolven @ 8:09 pm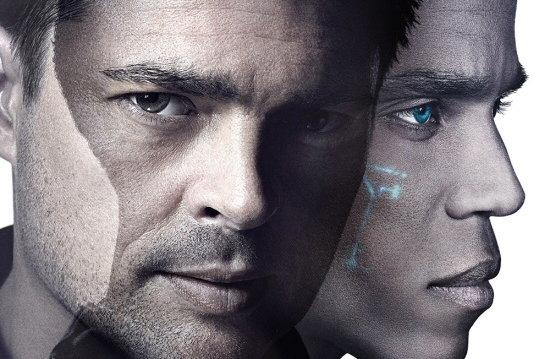 Remember that time when
I watched the first three episodes of the American remake of Being Human
, in order to give it a chance and try my hardest not to vomit? No? Well it's a thing I did. Now, in the effort of moving up and through the alphabet, I'm going to do the same with the new show from JJ Abrams and series creator
J.H. Wyman
, on FOX:
Almost Human
.
Why? Because, as I said elsewhere, I'm more than a little wary about this show, not least because of the title which is, in itself, indicative of network's perception of the audience as unable and unwilling to attempt to understand the position, motivations, and desires of a non-human agent. We want our AI to either already be somewhat humanesque (see J.A.R.V.I.S.), or to seek to be human but maybe never achieve it (see Star Trek's Data, and below), but we really don't do well with AI which have not only instances of, but even their own Types of goals and desires.
Posted on 11.29.13 by Widge @ 5:44 pm
It's Weekend Justice: the Internet's #1 audio trainwreck--the podcast that is holding a Black Friday sale like no other: 15% off all bullshit if you just say the phrase that pays. That phrase is, of course, "Who set the weasels in my pants on fire?"
Agenda:
Rox and the Ring
The Hunger Games update
Creepy oranges by way of Canada
Awkward cans of worms
Thirteen years from now, oh shit
The Price is Right With Jesus
Sleepy Hollow
Sequined lizards
Agents of SHIELD
Bigfoot...still not found
Spontaneous shoe size discussion
Leigh, portable
The Day of Discussing The Day of The Doctor
The Doctor Who Adventure Hour
An Adventure in Which We Discuss An Adventure in Space and Time
Posted on 11.26.13 by Widge @ 3:05 pm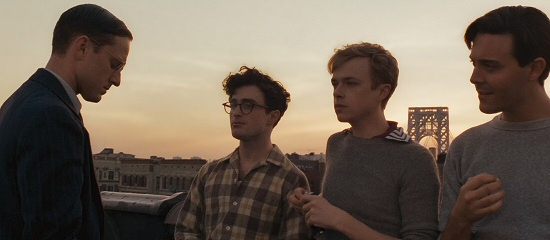 It's Episode #166 for Kill Your Darlings, in which our protagonist marvels at how non-Harry Daniel Radcliffe can be, how full-on Burroughs Ben Foster can be, and wonders if the sub-genre would be considered "beat noir"?
[[ More this way... ]]
Posted on 11.21.13 by Leigh @ 5:13 am
I first enjoyed Shiner Bock in its home state of Texas. I was on a vacation with my mother, sister, grandmother and aunt and we were in a restaurant in San Antonio. The waiter suggested Shiner Bock to us as a "Texas beer" and we all tried it. And enjoyed it. Shiner Bock, at that time, was only available in Texas and it was "the beer" at most restaurants.
Additionally, as per my mother, grandmother and aunt, it was the only thing that made the non-drivers able to make it through the interminable hours driving across the Texas desert. There was a reason I was only on the San Antonio part of their trip.
Shiner expanded its brewery about two years after that and I've been able to enjoy their Bock whenever now. It's a good beer: tasty, not too hoppy, with a nice carbonation and flavour. Per the Shiner site and write-ups, the Bock is their "flagship" for their family of brews and if you haven't had it, do. Good beer.