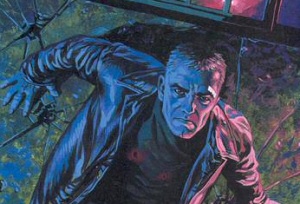 Amazon is having a 45% off sale on coffee makers of the single server, espresso and drip varieties. Find that here. Source: Dealhack.
Interesting. Guillermo Del Toro and Peter Jackson were looking for writers for The Hobbit. They…must have misplaced my number. Anyway, this write-up from Hollywood Reporter says it quite well: "Peter Jackson and Guillermo del Toro's search for writers for The Hobbit and its companion film has ended, with the filmmakers deciding that no one is better suited for the task than they are." Of course, Frank Walsh and Philippa Boyens, co-conspirators with Jackson on those other Lord of the Rings films are in as well. Production is expected to start late next year with release dates for the two Hobbit films in 2011 and 2012.
There's a nice rundown of why the James Bond novel Devil May Care's film rights aren't going anywhere over at Variety. It's good reading if you're a fan of the franchise. They make no mention of the title of the Sony project that they tried to get off the ground, though: it was Warhead 2000 A.D.. We tracked the hell out of that during the Corona's Coming Attractions days.
Juliet Snowden and Stiles White, who wrote Boogeyman, have been tapped to scribe the Poltergeist remake. They also wrote The Birds remake (which apparently isn't going anywhere at the moment). And they also worked on Knowing, the Nicolas Cage-starring, Alex Proyas-helmed thriller that's due out March 20th stateside. Source: Hollywood Reporter.
Sleeper, the Wildstorm comic, is at Warner Brothers, currently set for Sam Raimi to produce and Tom Cruise to star in. Honestly, this sounds like a move by Cruise to attach himself loosely to the project in order to jump start the thing and get the rights issues worked through, perhaps as a favor to somebody. Source: Hollywood Reporter.