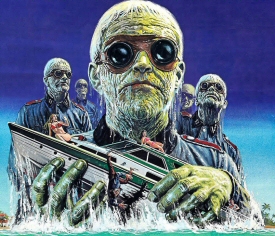 Since this time last year we were primarily concerned with surviving the undead coming to kick our asses, let's pair a couple of trailers that I think would make a hellacious twofer at a vintage drive-in. What say you?
First up: John Carradine. Peter Cushing. Undead Nazis. Why, it must be Shock Waves:
Direct link for the feedreaders.