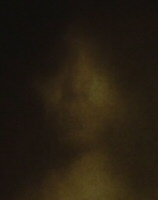 Today is about J-Horror. This after we first gave you the Japanese Evil Dead trailer. Then the Japanese trailers of Friday the 13th and Dawn of the Dead. But now we're going for some Japanese originals.
Yes, we try to capture the essence of Japanese horror when we remake them over here…but it just doesn't work. When we try to remake them we don't necessarily take the teeth out of them–this is Japanese horror, so it's more like we remove all the spiny bits with the barbs on the end.
Here's a case in point. You remember the trailer for One Missed Call? The English version, that drew laughter from the audience every time they showed it in front of another film? Here's the Japanese version, aka Chakushin Ari. It actually feels creepy and menacing. For a change of pace.