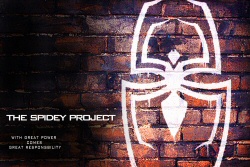 If you watch movie news sites like a hawk, then this feature isn't for you. If, however, you don't give a rodent's posterior about reading rewritten press releases and entire blog posts rehashed from Variety and Hollywood Reporter–in other words, you have a life–then this will give you everything you need to know in a single post. Blam. Enjoy.
Another Spider-Man musical? Yes, but this one actually sounds interesting: Justin Moran (POPE! The Musical) has decided to create, rehearse and perform a full-on Spider-Man musical for exactly $65 million dollars less than the budget of the Julie Taymor monster. Yes, that would be for zero dollars. He's also presenting the completed project on March 14th, a day before the official opening of Turn Off the Dark (assuming that doesn't get moved again). For more info on his quest, check out the site here.
Avatar 2 is to be set underwater, so says Michelle Rodriguez. What's weird about the article is it says it's unsure if she'll be cast–but we'll say no more on the subject for spoiler reasons. (I know, everyone has seen the film but everyone still is missing some people–I know some of them.) That new film hits in 2014. Source.
A 3D animated version of Baba Yaga (an original story starring the witch–if you're unfamiliar check out Rox reading one of the folktales here) is in development now by Delacave Studio. No dates yet. Source: Variety.
Alcon Entertainment has the rights to do pretty much anything they want with Blade Runner apart from remake the film itself. This means prequels, sequels, TV shows–it's all on the table. Of course, a sequel for the film has been bandied about for a while now so the other thing that could happen is jack all. I say this remind you to not get too concerned…yet. Source.
Dance of Dragons, the fifth book in the Song of Ice and Fire series by George R.R. Martin (who is not your bitch) is finally hitting on July 12th. No really this time. You can pre-order it here. The unabridged audiobook is available for pre-order here, although I will tell you I don't yet know if fourth book reader John Lee is back. If he is, sadly: skip it. Roy Dotrice, who did the first three, simply can't be replaced. Sorry, but it's true. Also, the Kindle version is here. Source.
Dark Shadows looks like it might finally happen: cast already on board are Johnny Depp as Barnabas, Eva Green as Angelique and now Michelle Pfeiffer is chatting with them about playing Elizabeth Collins Stoddard. Helena Bonham Carter will no doubt play something, although it appears it might be Dr. Julia Hoffman. Tim Burton is in the chair and Seth Grahame-Smith scribed it. One thing's for sure: with Burton on board at least it will look awesome. Source.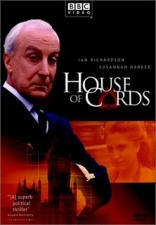 Dylan Dog: Dead of Night–the adaptation of the Italian comic that stars Brandon Routh, Sam Huntington and Taye Diggs–will finally get released on April 29th. I was going to post the trailer but it's…pretty terrible. So. You're welcome. Source.
Jon Chu is helming G.I. Joe 2. Yes, the director of the Justin Bieber docu. It's coming out August 10, 2012 apparently. Regardless, Paramount: a sequel? Really? You didn't make that much money off of it. Source.
House of Cards, the BBC miniseries about political blackmail and other hijinks, is coming to television. Normally, yawn, I know, but David Fincher is executive producing and Kevin Spacey has been tapped to star. So. They have our attention. Source.
Jungle Cruise is going to become a feature film from Disney. Yes, the ride. The only thing making this not 100% cringeworthy is the fact that Tom Hanks and Tim Allen are interested in taking part. Allen will take the paycheck and we know it (and more power to him), but that must have been one helluva good idea for a movie to get Hanks on board. I'm just saying. Source.
The Les Miserables 25th Anniversary Concert from last October is hitting PBS stations tonight at 7pm EST. I have not watched the whole thing but the bits I have seen look amazing. Source.
John Doyle, the man who brought you the cast-as-orchestra versions of Sweeney Todd and Company is bringing his 2008 done-the-same-way version of Sondheim's Merrily We Roll Along to the Cincinnati Playhouse in the Park in March of next year. This is apparently where he kicked off the Company revival, so perhaps it will travel. If you're anywhere near there, seriously: see it. Source.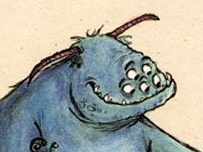 Pixar junkie? Check out Jim Hill taking you through a version of Monsters Inc. that never happened. Fascinating stuff.
Remaking My Fair Lady? Well, I suppose it was just a matter of time. The word is that Colin Firth would play Henry Higgins and Carey Mullican would be Eliza. I would be concerned but Emma Thompson apparently scribed it. So. The major hurdle is that there's a legal wrangle about the rights to the musical. Although if that falls apart, just fall back on Pygmalion, right? Source.
Preacher still refuses to die. Formerly with Sam Mendes at the helm, now D.J. Caruso (I Am Number Four) is on board. When you have a film like Legion, is it finally time for this to get made? No idea. Would probably work better as a TV series anyway. But what can you do? Source.
Did you see Rango this weekend? No? Please fix that.
This Charlie Sheen madness truly is out of control. Robert Kirkman is such a huge fan he's offering Sheen a role in the second season of The Walking Dead, everything from a car to recasting him as Rick. Or letting him direct. I think he's half-kidding, but still…this whole thing is nuts. Source.
Smokers is the sci-fi pilot that Brian K. Vaughan (scribe of the Y: The Last Man comic) has at Sony Television with Sam Raimi as a producer. According to the article, Y and Ex Machina are at New Line with Runaways at Marvel (the studio, you know, the part of that company that puts out a more consistent product). Vaughan scribed the adaptation for the latter. Source.
As though to prove that 3D can't make anything better, Star Wars Episode I is hitting cinemas in 3D on February 10th of next year. Happy Valentine's Day: now you can revisit the disappointment except this time it's coming right at you. Source.
Home Video Releases
Click the type of media in the description or the title to pre-order/order your copy from Amazon.
A special edition of How I Won the War, the only non-Beatles theatrical film with John Lennon in it, will be hitting DVD from MGM on March 20th. Click here to snag it from Amazon.
Alejandro Jodorowsky's films El Topo and The Holy Mountain are hitting Blu-Ray. This is the guy who wanted to film Dune with Dali as the Emperor and other mad things. Can't wait. Click the titles to pre-order yours from Amazon. They arrive April 26th from Anchor Bay.
The first three Scream films are hitting Blu-Ray (for the first time?–honestly, I can't tell). But let's face it: all you want is the first one. If you want others, I promise we won't tell a soul.