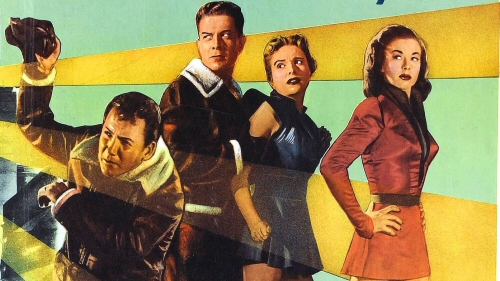 Since we had so much fun last year with the original Invaders From Mars, it only makes sense to stick with not just our spacey/sci-fi theme…but to go back to Mars! With Flight to Mars!
What you will notice when watching this 1951 film is that it is…bright. My favorite example of this? The crazy astronaut suits. Be sure to watch for that. Also, dig the outfits just in the art above: bomber jackets for the guys. Skirts for the ladies. It is, in a word, retrotastic.
And hey, the director, Lesley Selander? Mostly known for directing westerns. Not just a few…literal shittons of western films. Check out his IMDB page and start scrolling back in the 40s and 30s timeframe. Wow. Anyway, enjoy the film!