So the trailer for this year's Doctor Who Christmas Special is here, revealed as a part of the Children in Need fundraiser. Considering the title is The Doctor, The Widow and The Wardrobe, you can tell where this is going. And yes, Bill Bailey makes an appearance. Part of me wants him to encounter an alien and repeat, "Is this an Ood?"1
I've skipped the Children in Need bit for those who are short on time, but feel free to back up the video if you'd like to see the full thing.

Sadly, there's not a great deal of fodder here for another full blown caffeinated analysis like the previous trailer. But I will ask you this:
Q: How do you spruce up the idea of clone troopers and make the Star Wars prequels just a little bit more palatable?
A: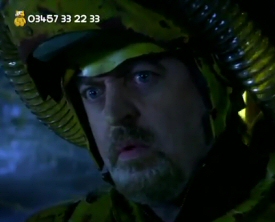 Footnote 1:
Thanks to Rob for the headsup.