Your Weekend Justice #178, A Subsidiary of The Walt Disney Company
By Widge - posted 11.02.12 @ 4:15 am
It's Weekend Justice: the Internet's #1 audio trainwreck. It's the podcast that was also purchased this week by Disney for $1.45, two bags of Doritos and a half-eaten cinnamon roll. They'll be coming for you next.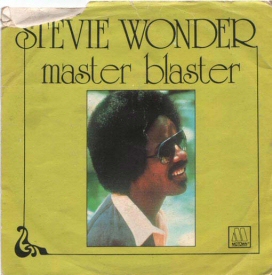 Agenda:
Your sports talk
Scott returns and a revelation. Plus details.
Leigh's memory and context
Interpreting Shakespeare with sex toys
Dreamcasting Witchiepoo
Howard the Duck reborn?
DisneyWorld changes
Things the dog ate
The return of Jem plus chicks dressed as cats
Trick or treating and street candy
Xmas decorations. Yes, already.
Thanksgiving music
Crisis on Infinite Disney
Working Star Wars to Once Upon a Time
Walking Dead and the upcoming zombie apocalypse
Rob's Lincoln and Skyfall review
Scott's stage career update
New Microcosm zine
Sesame Street, the insanity of Big Bird, and your new project, listeners
Rox's promotion
Alice's Restaurant dubstep
Justin Bieber and the zine
Rox and the karma credits
Headsup: There's new Weekend Justice gear as well in the Zazzle store.
Thanks to Jon from The Unique Geek for helping us sound good.
As always, special thanks go out to Clutch for letting us use their absolutely badass song, "Promoter (of earthbound causes)" as our theme music for this.
Buy Blast Tyrant, which is where you can find "Promoter". Buy their latest album, Strange Cousins from the West. Send them love and coin.
BTW, you iTunes subscriber types can nab the feed for all Need Coffee podcasts here. Weekend Justice only? Get that here. If you like us, why not rate us? We don't bite. Mostly.
Or if you want to do something else with it, the feed feed for all our podcasts is here. And just Weekend Justice is here.
To download this episode directly, Your Weekend Justice #178, A Subsidiary of The Walt Disney Company, then do that thing. For the previous episode, click here.
Read More About:
Keep Browsing:
« 32 Days of Halloween VI, Movie Night No. 32: You Know What Time It Is | Win My Big Fat Greek Wedding on Blu-Ray! »
A Mob Numbering 2
»
1.

Widge's comment that zombies have exploded in popular culture led me to this:

I would like to posit, as much as I don't want to, that the Zombie apocalypse has already happened.
Think about it: At first, there weren't a whole lot. Night of the Living Dead. That was about it. Maybe a couple others. But then slowly, over the last decade or so, because no one stood up to fight the growing hordes, zombies have delved into popular culture, and dug in, and gotten fortified and MULTIPLIED, and while there are still a few hold outs, like me, fighting the fight, just trying to survive in a world gone mad, most of you have embraced and accepted it, leading to the zombie infestation in pop culture that we have today.
-M

Comment by EditorMikeC — November 4, 2012 @ 9:10 am

2.

George Romero as Patient Zero? Not sure how to get my head around that. So well done.
RSS feed for comments on this post. TrackBack URI
Line and paragraph breaks automatic, e-mail address never displayed, HTML allowed: <a href="" title=""> <abbr title=""> <acronym title=""> <b> <blockquote cite=""> <cite> <code> <del datetime=""> <em> <i> <q cite=""> <strike> <strong>