It's Weekend Justice: the Internet's #1 audio trainwreck. It's the podcast that will always be bigger when it's being recording than it seems when it finally assaults your ears. This podcast was engineered–some might say over-engineered–by experts to escort you from the work week in the most chaotic manner possible. Please note: this podcast is profane, definitely oversexed and definitely overwrought. It is wrong and unsafe. You have been warned.
[audio:http://www.podtrac.com/pts/redirect.mp3/www.needcoffee.com/podcasts/wjustice040612.mp3]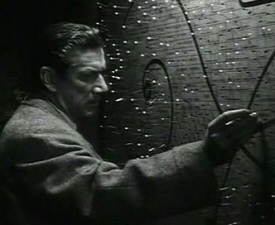 Agenda:
The many names, titles and confusions of Serv
An innocent discussion of percussive instrumentation
Inexplicable HockeyCast!
Crazed Vehicular BaseballCast!
Deep math questions with phones and such
Alcohol report
Us vs. The Library of Congress
Mouth farts!
Jon vs. Foley Work
Jon vs. alcohol vs. gravity
Drinking with Dali
Jon vs. a Heck's Angel
Rox misses the gypsy funeral (damn)
Ron Perlman wept