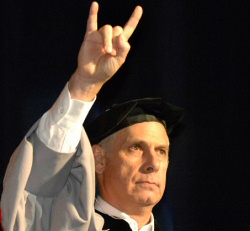 Gillian Anderson's busy. She's snagged the rights to Gelhorn: A Twentieth-Century Life and she's going to produce and star in a biopic of Martha Gelhorn, a female war correspondent. My prayers are answered–can't find a role you like? Help produce the damn film. Well done.
Boston Legal's fourth season hits DVD on September 23rd from Fox. Looks like there will be one featurette included. But it does have the Shatner. And he's like a walking Criterion, isn't he?
Child's Play has turned 20. Je-sus, I'm old. The Chucky's 20th Birthday Edition is coming September 9th from MGM. Two commentaries plus "Select Scene Chucky Commentary" with I'm assuming Brad Dourif in character. That might be amusing.