It's Weekend Justice: the Internet's #1 audio trainwreck. It's the podcast that got you a bunch of stuff that was the wrong size for Christmas, and made paper dolls out of the gift receipt. So. This podcast was engineered–some might say over-engineered–by experts to escort you from the work week in the most chaotic manner possible. Please note: this podcast is profane, definitely oversexed and definitely overwrought. It is wrong and unsafe. You have been warned.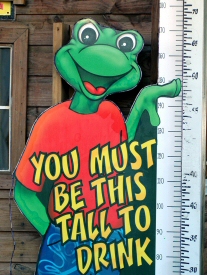 Agenda:
How this podcast is like a mutated sexually transmitted disease
Irish heathen television
Jon explains Big Lebowski
Jon vs. Mission Impossible (SPOILERS)
Proof that referencing the clip show does not put your clip in the clip show
Welcome to the States, Aaron!
Rox vs. The Wicker Sequel
Ancient Aliens
American Horror Story
Haunted coffee pot!
Leigh vs. SCIENCE!
The Doctor Who Xmas Special
Rox vs. Tintin
Scott's New Year's Eve Special
Pineapple vs. Lady Parts!
MAN-BITCH!